Clos de l'Obac Winery Guide
Clos de l'Obac Winery, or Costers del Siurana, is a renowned Priorat wine brand. Led by the visionary Carles Pastrana, this winery is situated in the picturesque wine village of Gratallops, adjacent to Rene Barbier's Clos Mogador. Carles Pastrana is passionate about his wines and regarded as one of Spain's most charismatic wine personalities. Alongside Alvaro Palacios, Rene Barbier, and Josep Lluis Perez, Carles Pastrana was among the first to recognize the immense potential of Priorat as a wine region in the 1980s. However, his family had been in the region since the 1970s, exploring old vines and experimenting with viticulture.
Inspired by the unique combination of topography, soil, climate, and a thousand-year-old winemaking tradition, the founding families embarked on a project to revive the spirit of the old Carthusian oenologists. They diligently reconstructed the steep, slatey terraces, cleared stones by hand, repaired walls, and built access paths. As a result, the vineyards were rejuvenated, particularly the old Garnacha, Tempranillo, and Cariñena vines, some of which were over fifty years old; additionally, Cabernet Sauvignon, Merlot, and Syrah were introduced.
The inaugural vintage of Clos de l'Obac was in 1989, followed by Miserere in 1990 and Dolç de l'Obac in 1991. Wine professionals worldwide have since acknowledged the greatness of this Priorat wine family. The winery remains committed to producing the finest wines using exclusively their own grapes. Their continuous endeavor is to enhance their products, aiming for complexity, balance, harmony, and grace, which have garnered international acclaim.
The vineyards of Clos de l'Obac and their other brands, Miserere, Kyrie, and the elixir sweet red Dolç de l'Obac, are spread across various parcels. Notably, the expansive Mas d'En Bruno estate, featuring a 13th-century villa, holds one of the largest parcels and has been home to working vineyards for centuries. The vineyards thrive in this challenging landscape due to fertile soil and a microclimate created by the impressive Montsant mountains. Rising 1,166 meters high, these mountains act as a natural barrier, controlling the temperature in the area and protecting it from harsh weather from the north. The interplay of these elements, including the climate, mountains, and slate soil, plays a crucial role in imparting the distinctive character to Priorat wine. The winery in Gratallops is a small, intimate space boasting a delightful tasting room for visitors to enjoy. Carlos is usually around to share a story 0r two, washed down with a glass of his finest.
Wines produced
Miserere

Dry Red. Blend of 27% Garnacha, 10% Cariñena, 27% Cabernet Sauvignon, 27% Tempranillo and 10% Syrah, made with vines from the 80ha estate of "El Mas d'en Bruno", 14.5% alc. Extensive aging in French oak.

Clos de l'Obac

Dry Red. Blend of 35% Garnacha, 35% Cabernet Sauvignon, 10% Syrah, 10% Merlot and 10% Cariñena. Made with vines from the following estates: Planassos, Les Comes, Vinya Gran, La Vaca, Guinarderes, el Camí de Lloà, la Capella and el Bellvís. 12 months in new French oak.

Dolç de l'Obac

Sweet Red. Blend of Garnacha tinta, Cabernet Sauvignon, Syrah. Made with grapes from an exclusive 1 hectare vineyard "El Camp dels Espills", a small property located at the bottom of the "Barranc de l'Abadia" valley. The unique microclimate allows the grapes to become fully ripe without any danger of botrytis. The fermentation and a long maceration both take place in new, French oak. 16% alc.

Kyrie

Dry White. Blend of 35% Garnacha blanca, 35% Macabeo, 30% Xarel.lo and 5% Moscatel de Alexandría. This exquisite wine is cask fermented and aged for 6 months in new French oak. 14% alc. White wine to lay down. As only 3.500 bottles are made, this wine is definitely for collectors. Anecdote: The name "Kyrie" is old Greek for "God".
Facts & Figures
Area under Vine
1,500 ha, 50 ha own estate vineyards
Age of vines
10-100 year old vines, "En Vaso" and "Cordon Royat" pruning methods
Winemaker
Isidre Sanahujes and Joan Jarque
Production
60,000 bottles p/a
Grape varietals
Garnacha Tinta (Grenache Noir), Cabernet Sauvignon, Cariñena (Carignan), Ull de Llebre (Tempranillo), Syrah, Merlot, Garnacha Blanca (Grenache Blanc), Cartuxá , Macabeo, Xarel.lo, Moscatel de Alexandría
Grape Varieties Used by the Winery
Discover the Allure of Grenache Blanc: Full-Bodied White Wine from Northeastern Spain. Experience the Richness of High Alcohol, Low Acidity Wines.

Find out more

Discover Viura: Rioja's Prominent White Grape & Catalonia's Macabeo. Explore its versatility in exquisite wines. A must-read for wine enthusiasts.

Find out more

Unveiling Xarel-lo: A Key Grape in Catalonia's Cava Sparkling Wine. Discover the Intriguing Role of Xarel-lo in Spain's Sparkling Delight.

Find out more

Discover the irresistible allure of Cabernet Sauvignon—a worldwide favorite with robust, dark-bodied flavor. Unleash your wine journey today!

Find out more

Carignan is a red grape variety that grows mostly in Southern France, and is often used as a blending grape

Find out more

Cartuxá

Cartuxá is a red grape variety that is highly esteemed for its contribution to producing exceptional wines. Also known as Carthusian or Cartoixa, this grape is primarily grown in the prestigious wine region of Priorat in Catalonia, Spain. It is believed to have originated from the ancient Carthusian monastery, which played a significant role in the region's winemaking history.

Garnacha: Spain's Red Gem. Akin to Pinot Noir, it bridges terroir and winemaking, crafting captivating expressions.

Find out more

Merlot is the most cultivated grape in Bordeaux and closely related to Cabernet Franc

Find out more

Syrah is dark-skinned and perhaps the most underrated of the 'noble' red grape varieties.

Find out more

Discover Tempranillo: Spain's iconic red grape. From Ribera del Duero to Toro, it yields concentrated wines. Explore its synonyms and unleash its prowess.

Find out more
Winery Appellations
Experience Priorat, Spain's magnificent wines. Voluptuous concentration, dark fruit, and mineral-infused complexity. Join the devoted and plan your trip!

Read more
Winery Contact Details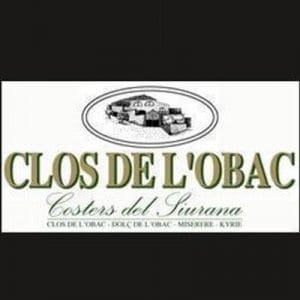 More information
If you would like us to customize an exclusive luxury tour, contact us and let us know your travel plans. We offer luxury food and wine tours for private groups of a mininium two guests. In addition, all of our private, chauffeured tours are available year-round upon request.
Cellar Tours
Welcome to Cellar Tours, the premier Luxury Travel Specialist since 2003. Our goal is to provide you with the ultimate food and wine vacation experience, with exclusive Mercedes chauffeured tours that showcase the best of local cuisine and wines.
Our team specializes in crafting bespoke, custom-designed vacations, events, and incentives tailored to your unique tastes and preferences. Travel is not just about seeing new places - it's about creating unforgettable memories and indulging in the finer things in life.
As members of Slow Food, OTAVA (Travel Agency Association in Spain), and the IACP (International Association of Culinary Professionals), we promote sustainable tourism and support local communities. We work closely with top-rated hotels, restaurants, and wineries to provide you with the highest level of service and attention to detail.
Whether you're planning a romantic getaway, a family vacation, or a corporate retreat, let Cellar Tours be your guide. With our passion for food and wine, extensive knowledge of local culture, and dedication to exceptional customer service, we're confident we can exceed your expectations.
Contact us today to start planning your dream vacation – we can't wait to hear from you!