A name synonymous with wine for centuries, San Vicente de la Sonsierra has an almost indescribable charm. It is a small, sleepy village set against the spectacular backdrop of the ruins of San Vicente castle – a destination that represents rural Spain at its best. Quiet, peaceful, and full of hospitable residents, San Vicente is a fairytale village and an important gateway into the region's past.
History
Although the first written reference to San Vicente de la Sonsierra dates back to the ninth century, historians are sure that this area was occupied long before the first European civilizations came into fruition. Spain can make a convincing claim to be the cradle of humanity in Western Europe; in 2007, Western Europe's oldest confirmed remains – 1.2 million years old – of the genus Homo were discovered near Burgos.
However, it was not until around 3000 years ago that Spain entered history's mainstream. Hunter-gathers and Neolithic farming populations were supplanted by the Phoenicians, the first of the ancient world's major civilizations to set their sights on Spain. Nevertheless, they could not compete with the Romans, who took control of the Iberian Peninsula in 206 BC. The Romans held sway for over 600 years, although it took them 200 years to subdue the fiercest of the local tribes. But, by AD 50, most of Hispania had adopted the Roman way of life.
The Roman centuries were something of a golden age for Spain. However, the Pax Romana (Roman Peace) in Spain started to crumble in the 3rd and 4th century AD when Germanic tribes began to sweep down across the Pyrenees. The Visigoths, another Germanic people, made Toledo their capital and settled in the Iberian Peninsula after the Franks pushed them out of Gaul. Yet the 200,000 or so Visigoths maintained a precarious hold over millions of Hispano-Romans – the country was ripe for an invasion, which occurred in 711. The last Visigothic king, Roderic, was defeated in western Andalucia – within a few years, Muslims had conquered the vast majority of Spain, except for a small area in the north.
Of course, Spain's Christian inhabitants were not content to sit idly by. The armies of the Basques defeated a contingent of Muslim forces in Navarra in 755. That region shot to prominence in the 10th century, after Sancho I Garces became king of Pamplona. San Vicente was founded by his successor Sancho III the Great – the settlement was initially created to maintain a fortress in the region to protect the kingdom of Navarra.
Middle Ages
San Vicente de la Sonsierra began to really grow and prosper during this period. Sancho Garcés III expanded the settlement's infrastructure and built a fortified bridge that survived until 1775. His successor was also very predisposed toward the now thriving village – on January 6, 1172, Sancho VI of Navarre granted jurisdiction to San Vicente over the territory of Laguardia. The remains of the castle and its walls that can be seen today were once a mighty fortress, commissioned by Sancho VII of Navarre in 1194. It was to prove vital in the coming years.
Over the next century, Navarra and Castile's kingdoms vied for control over this vital piece of strategic real estate. San Vicente was often, unfortunately, caught at the center of many of these conflicts – in 1367, the settlement was involved in the war between Pedro I the Cruel and Enrique de Trastamara. Enraged at not capturing the castle and its environs, Enrique de Trastamara burnt the buildings of many villages across Rioja, except for Ábalos. However, at the end of the conflict, the village remained in the hands of the Navarre. In 1373, a peace treaty signed between Castile and Navarra returned Logroño to Castile and continued to leave San Vicente within the Navarra kingdom.
Nevertheless, further skirmishes occurred between the rival kingdoms; Pedro Fernandez de Velasco repeatedly attacked San Vicente until a new and lasting peace treaty was signed in 1437. After that, a more peaceful and prosperous era endured, particularly in the 17th century. Spain's golden age was thrust upon the nation, with artists, intellectuals, and writers achieving European notoriety and fame. By this period, Rioja was recognized throughout Spain as an important wine producer; it is said that the Mayor of Logrono banned carriages from passing along roads near the bodegas in 1635. He was fearful of the vibrations damaging his precious wines.
Modern Times
Indeed, in the 18th and 19th centuries, Riojan wines became increasingly crucial to the broader region's prosperity and reputation. A declaration of lasting significance occurred in the 18th century, with the inauguration of the Real Sociedad Economica de Cosecheros de Rioja (Royal Economic Society of Rioja Wine Producers). Their goals and remit were to encourage the cultivation of vines and wine production and the burgeoning industry's commercial development.
In the 19th century, French vineyards were devastated by a terrible parasite called phylloxera – it almost eliminated France's wine industry until a solution was found. Conversely, this brought about the precursor to Rioja's modern wine industry; Bordeaux wine producers came to the Rioja region and soon realized that, although conditions were different from those they knew in Bordeaux, it would still be possible to produce excellent wines. Their chateaux system was adopted by local entrepreneurs, with production centered around private estates.
Sadly, the 20th century was a period of great political and social unrest across Spain. King Alfonso XII abdicated in favor of the Second Republic in 1931. However, Nationalist forces rose to power in the mid-1930s, finally culminating in the Spanish Civil War of 1936-39. General Franco declared victory in 1939, exerting a tight grip over Spain's political and social life. Strikes and abortion were illegal, regional languages/culture were suppressed, and church attendance was obligatory
Following Spain's relatively painless transition to democracy after the general elections of 1982, the Rioja region has gone from strength to strength – nowhere is this more apparent than in San Vicente de la Sonsierra. Boasting several of the region's most important wineries, San Vicente has been at the forefront of building this formidable reputation globally for the quality and diversity of Riojan wine. It's fascinating history, quaint tranquility, and excellent tapas bars are just some of the reasons oenophiles keep coming back for more.
Gastronomy & Wine
Rioja needs little introduction – Spain's greatest vineyard is a land of rolling hills and valleys surrounded by mountains that produce some of the most renowned wines on earth. And like all fine-wine areas, La Rioja is a gastronomic paradise. Bodegas typically offer visitors both traditional and gourmet tapas to accompany their best vintages, while historic restaurants will serve home cooking of the highest order. Meanwhile, emerging raw talent and established chefs continue to win Michelin stars across Rioja – the first venue to be awarded a Michelin star was Echaurren in the mountain village of Ezcaray. It now boasts two.
However, it is universally acknowledged that some of the greatest pleasures in life derive from simplicity. In this regard, Rioja's numerous 'casas de comida' (eating houses) often provide the most memorable culinary experiences. Hearty, passionate cooking with punchy flavors is the name of the game throughout Rioja, relying on the high quality of local produce, which is readily available. In the valleys and plains of the river Ebro and its tributaries, one finds wheat, potatoes, sugar beet, olive trees, peaches, pears, and cherries in generous abundance. So too are trout and freshwater crayfish usually on the menu.
Also, small and fiery red chilies – alegrias riojanas – add a welcome piquant flavor to dishes. As you would expect, there is also a lot of cooking with wine and brandy; solomillo al vino de Rioja is our favorite dish, beefsteak macerated in red Rioja and brandy and roasted with shallots and mushrooms. Gastronomes also swoon over chuletas, which are lamb chops from very young lamb, typically grilled over vine shoot embers. Finally, Lechazo asado, a young milk-fed lamb, rubbed with garlic and roasted in a hot wood-fired oven until tender.
We also hope you're thirsty, as much of the broad river Ebro valley and the valleys of six of its tributaries are covered with vineyards. The Rioja appellation covers an area that stretches over the regional border into parts of the Basque Country and Navarra. Tempranillo, Garnacha, Mazuelo, and Graciano are grown here to perfection, in addition to white varieties Viura, a smattering of Chardonnay and Malvasia. This is the true beauty of Rioja; wine lovers are very familiar with the region's velvety, exquisite Gran Reservas, yet the superb whites, roses, and sparkling wines often come as a surprise. Rioja is far more diverse than it is sometimes given credit for – oak-aged white wines from Remirez de Ganuza and Finca Allende are more than a match for top white Burgundy.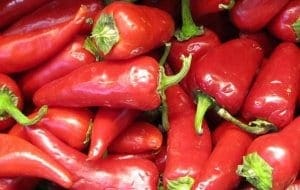 Highlights
This truly is a masterpiece. The 16th century Gothic Church of Santa Maria is situated in the highest part of the village, overlooking the castle ruins. Its singular nave offers beautiful depictions of Juan de Beaugrant.

The area's regional capital, Haro is a delight to explore at a relaxed pace. Make sure to explore the town's old quarter, La Herradura, which is bursting with mouth-watering tapas and plenty of vintages to wash them down with

A name synonymous with excellent red and white wine, Rioja begs to be explored. Let Cellar Tours organize the visit of a lifetime.