Parés Baltà is a tiny, top-end winery founded in the 1930s in an area that has been producing wine since the 1700s. The family-owned winery produces Cavas and still red and white wines. The vineyards are spread over five premium estates, with 176 hectares of low-yielding vines. The vineyards enjoy a balmy microclimate and are located only a few miles from the Mediterranean Sea in the Penedès and Cava appellations. Pars Balt uses many grape varietals for their wines, from the traditional cava grapes of Macabeo, Xarel.lo, and Parellada; to Syrah and Cabernet Sauvignon for velvety rich reds; and, finally, to non-traditional Catalan grape varietals such as Chardonnay or even Gewurztraminer for oak-aged whites. While not an "official" organic winery, they use many eco-friendly viticulture and winemaking practices, such as allowing sheep to fertilize the vineyards naturally.
The excellent wines of Pars Balt have been praised in various International and National wine publications, including Decanter (UK), Capital (German), "Lo Mejor de la Gastronomia ("The best of Gastronomy," Spain), Vinos de España (Wines of Spain), Guia Peñin de Los Vinos de España (Peñin Guide to Spanish Wines), Weinwirschaft (Germany), and Cuisine et Vins de France (France), amongst many others. Furthermore, the "Dominio Cusine 1790" wine was selected by the prestigious Spanish sommeliers Sr. Custodio L. Zamarra, Fernando Gurucharri, and Jose Luis Casado as one of Spain's "Mythical Wines" in the "Total Wine Guide 2003". Unfortunately, only 35 Spanish wines were awarded this honor.
Wines produced
Mas Petit

Rich red wine made with 100% Cabernet Sauvignon and aged in Alleirs Oak for an extended period.

Mas Elena

Bordeaux Blend of Cabernet Sauvignon, Merlot and Cabernet Franc.

Mas Pons

100% Chardonnay, oak aged. Consistent award winner.

Blanc de Pacs

Interesting still white made of the classic Cava grape varietals, Macabeo, Xarel.lo, and Parellada.

Honeymoon

Interesting single varietal wine, made with 100% Parellada, an aromatic Catalan grape.

Ros de Pacs

Rose wine made with Cabernet Sauvignon and Merlot.

Mas Irene

Boutique red wine with an extremely limited production of 33,000 bottles. Merlot and Cabernet Sauvignon, long ageing, extremely complex wine.

Mas de Carol

Boutique white wine, made with 100% premium chardonnay grapes and aged in French oak. Less than 10,000 bottles made annually

Cava Cuve de Carol

Parés Baltà refer to this boutique cava as "Liquid Gold". This is an aged cava made with 100% chardonnay and extended oak ageing. Resulting in a bright gold-colored cava.

Other boutique, small production brands

Absis, Marta de Balt and Dominio Cusine 1790.
Winery details
Masia Can Balt
08796 Pacs del Penedes
Barcelona
Tel +34 93 890 13 99
Fax +34 93 890 11 43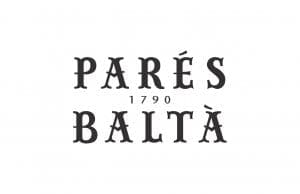 Appellation

Penedes and Cava

Founded

1936

Area under vine

176 Ha

Age of vines

10 to 80 years

Oak barrel origin

French and American
Winemaker

Marta Casas and Maria Elena Jimnez

Owner

Cusin Family

Grape varietals

Macabeo, Xarel.lo, Parellada, Chardonnay, Sauvignon Blanc, Riesling, Gewurztraminer, Merlot, Cabernet Sauvignon, Cabernet Franc, Syrah, Garnatxa, Pinot Noir, Tempranillo